Melanie Cole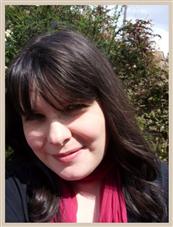 Melanie Cole was born in Harrogate in 1973 and started playing the Oboe at 9 years old. Although she played organ and recorder and anything else she could lay her hands on from the age of 6. Aged 11 she joined her school Concert Band; the award winning 'Harrogate Granby High School Concert Band' playing the Oboe. Her playing experience spans over 25 years and includes amateur and professional playing with York Concert Band, White Rose Concert Band, The Guildhall Orchestra, York Symphony Orchestra, The Academy of St Olaves amongst many others. Melanie plays and teaches all the Woodwind Instruments and also Piano. She has 16 years teaching experience, both privately and in schools. She has also gained experience conducting a Woodwind Choir and other woodwind based ensembles.

She was awarded a BMus (hons) Music Degree at The University of Huddersfield in 1995. Here she majored in Composition and was tutored by Richard Steinitz and Christopher Fox. Melanie has been focusing on Composition since she got married in 2004. She has a passion for writing beautiful music that takes players and listeners on a journey. She is inspired by the music of Sibelius and Shostakovich. She also loves film music, in particular the music of Ennio Morricone, Danny Elfman and Hans Zimmer.

She lives in York with her husband Ken. Her interests include watching movies, reading biographies and anything to do with New York.