Sven Markus Hellinghausen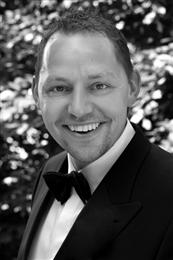 Sven Markus Hellinghausen was born in 1975 in Altenkirchen (Westerwald) in Germany. He began his musical career at the age of 5 years with the accordion. After studying the piano, vocal and church organ he had a desire to expand his instrumental knowledge so started playing Trombone and Saxophone.

For 20 years he has been working as a composer and conductor of choral formations in Germany. For over 10 years he has successfully conducted various other musical combinations including wind bands.

He is director of his private music school and for many years' has led seminars for singers and wind band musicians in Germany, Europe and Canada.

His musical works include vocal music, military marches, ecclesial works, symphonic wind music or arrangements of contemporary songs from rock and pop.